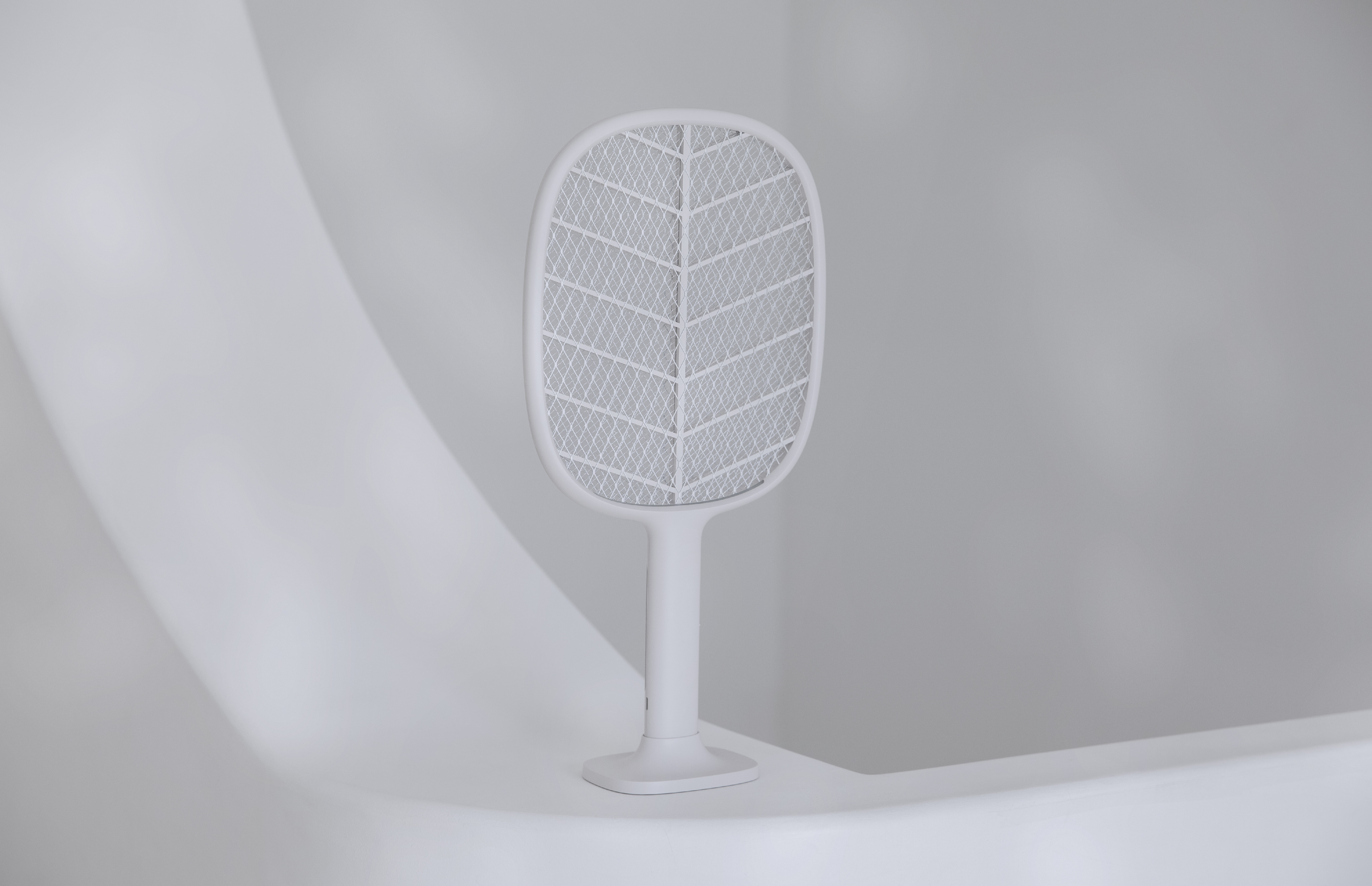 P2 Mosquito Swatter
/
SOLOVE
/
2021
We at least have the experience of being disturbed at the critical moment or not sleeping well at night because of mosquitoes. Of course, there are currently a variety of mosquito repellents, but it gives us great pleasure to introduce to you our product that is very excellent in both functionality and aesthetics among them.
Don't be anxious when you find a mosquito. The grip is designed to be enough with one hand so that it allows you to focus as much as you can when you need it. In addition, if you press the button on the top of the grip to turn on the lighting attractive to mosquitoes, you can get a good night's sleep undisturbed. A support facing towards the main body not only plays the role of a stand, but also highlights the beautiful concept of the product.
This product, destined to remove mosquitoes, retains its beauty even when not in use. The beautifully finished product in a soft color with the motif of plants used to make the room look energetic and sophisticated blends naturally with your space no matter where it is placed. We hope that our Mosquito Swatter will keep your time and night sleep as precious as the summer when new life is born.