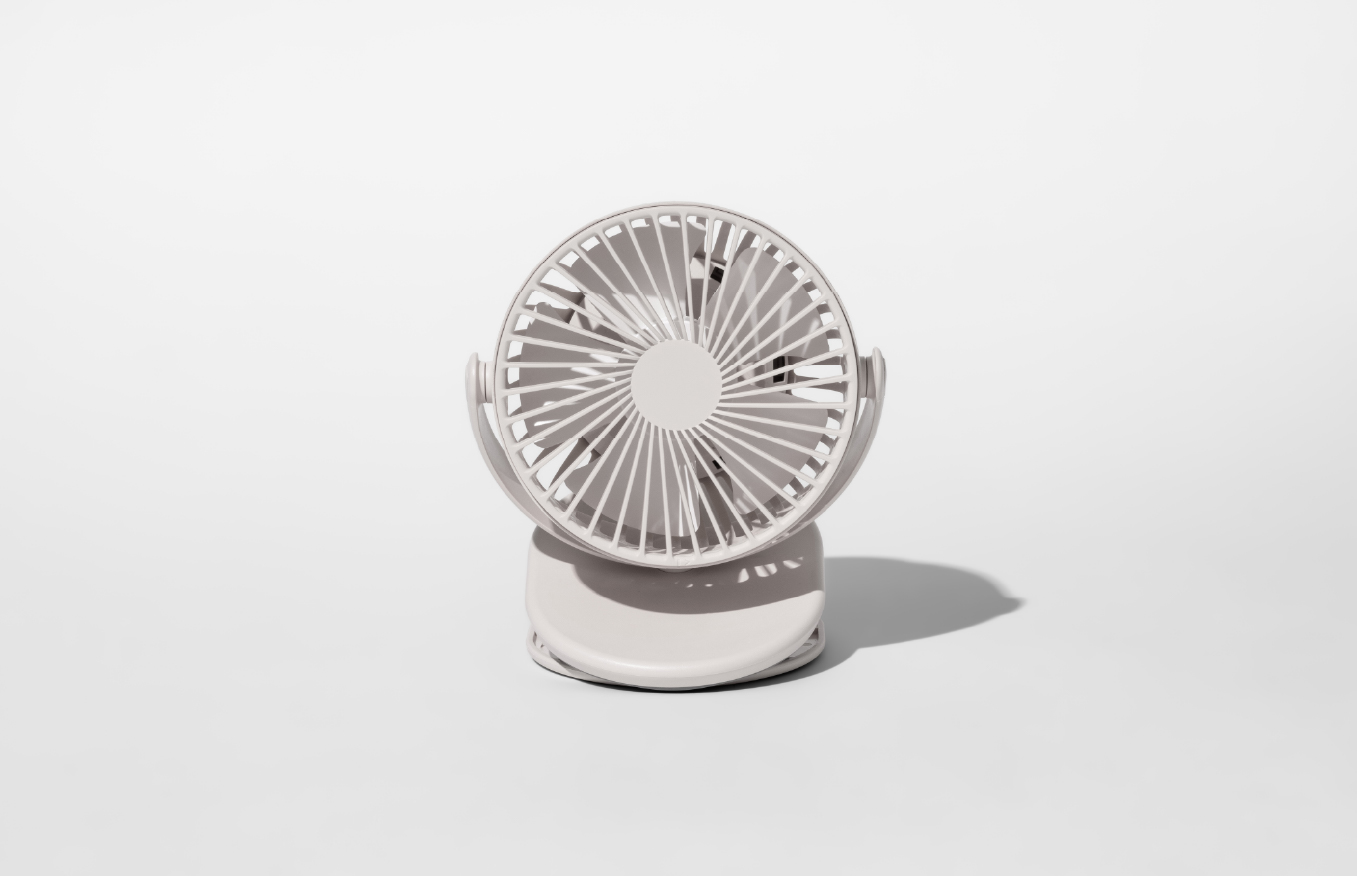 Beautiful clip fan permeates our daily lives.
The clip fan that we designed is compact enough to hold easily anywhere. And you can adjust the angle of the wind just for you, either right or left, up or down. So, we designed the clip fan to make it as comfortable as possible in our space. Beautiful yet comfortable formations, calm and richness colors add balance and harmony.
Clip fan comes naturally to us in the summer.