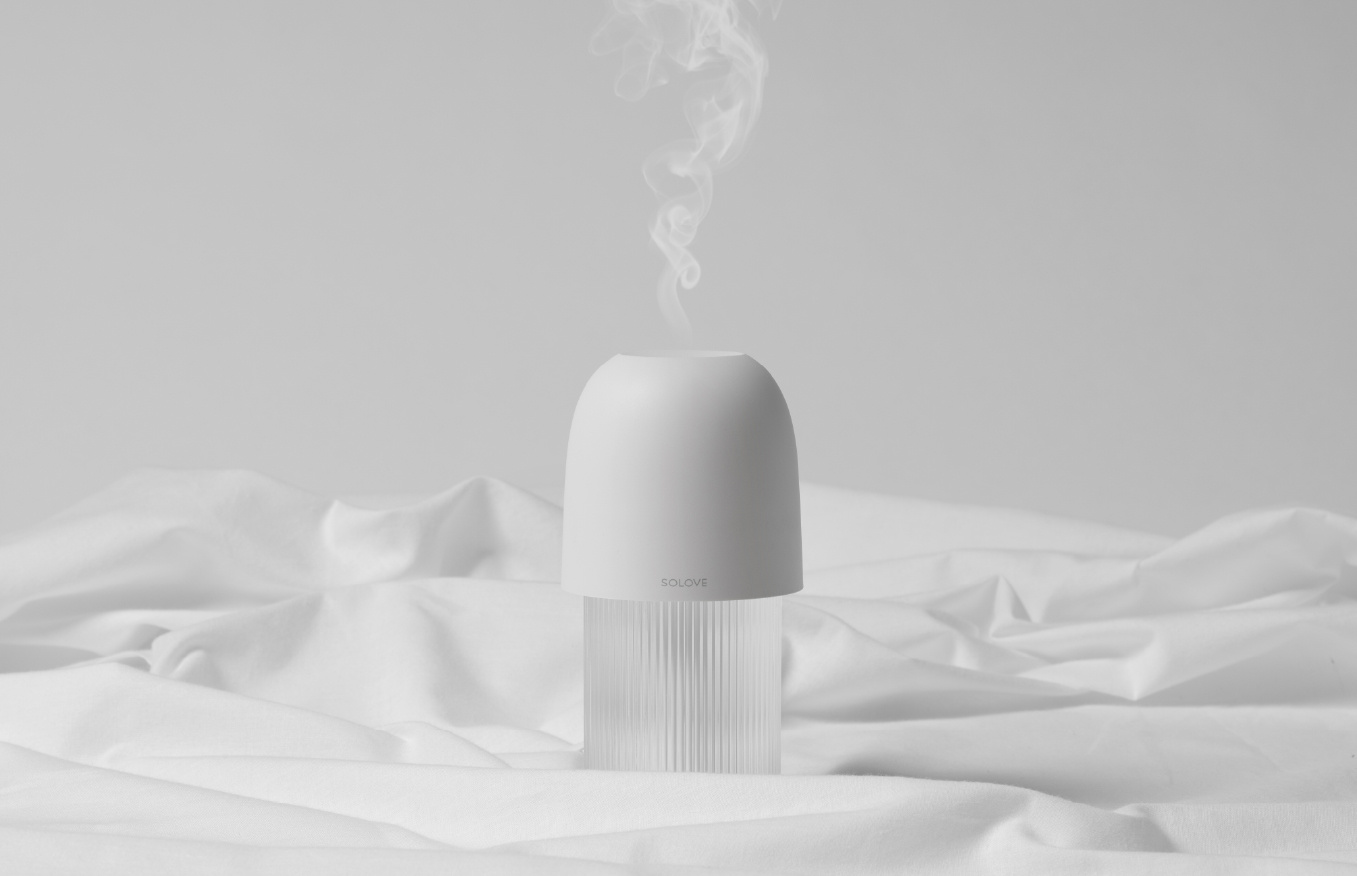 The simple grace of the curves make this work an object interior lighting which makes your bedroom or livingroom even cozier. The clear and transparent material at the bottom conveys the humidifier's pure and clean feeling as it is.
The stripe pattern embracing the clearness delicately bends the light and cancels out the space's darkness. Light is brighter when coexisting in harmony with the darkness. Sometimes, it adds liveliness to our nights when we can experience new things. We've created the harmony and balance based on the imagination which dreams to convey the essentials of a humidifier: healing and providing balance to the deepest part of a space, just like the object lamp's light penetrates the room's innermost darkness.
As if we were looking at the sea to find peace of mind. When you feel dizzy, try to immerse your troubled world in the ocean.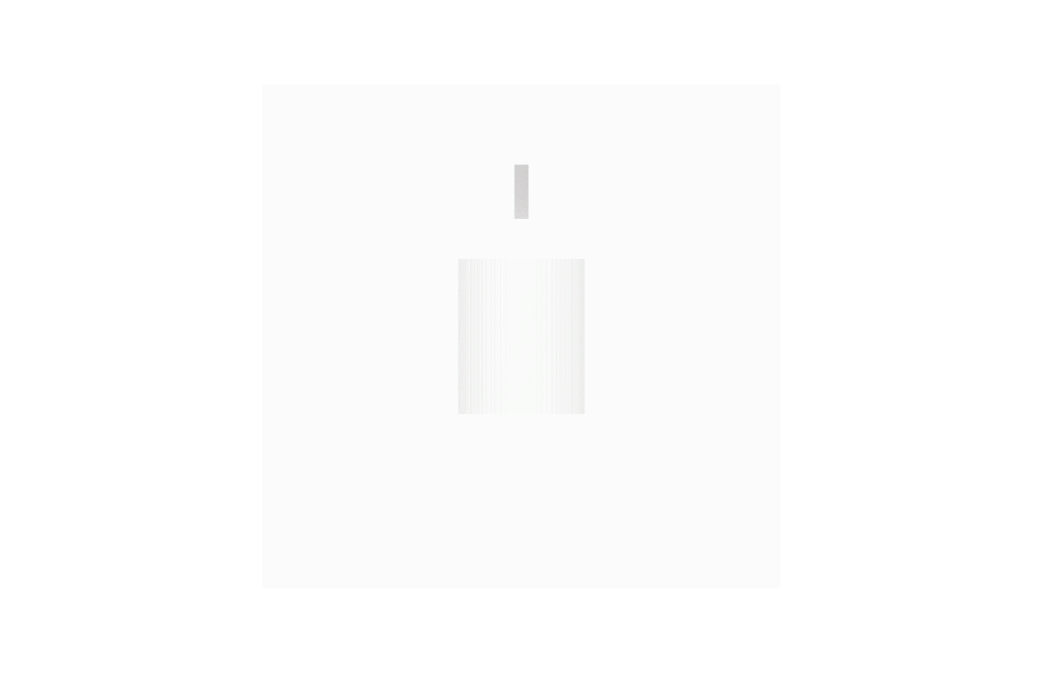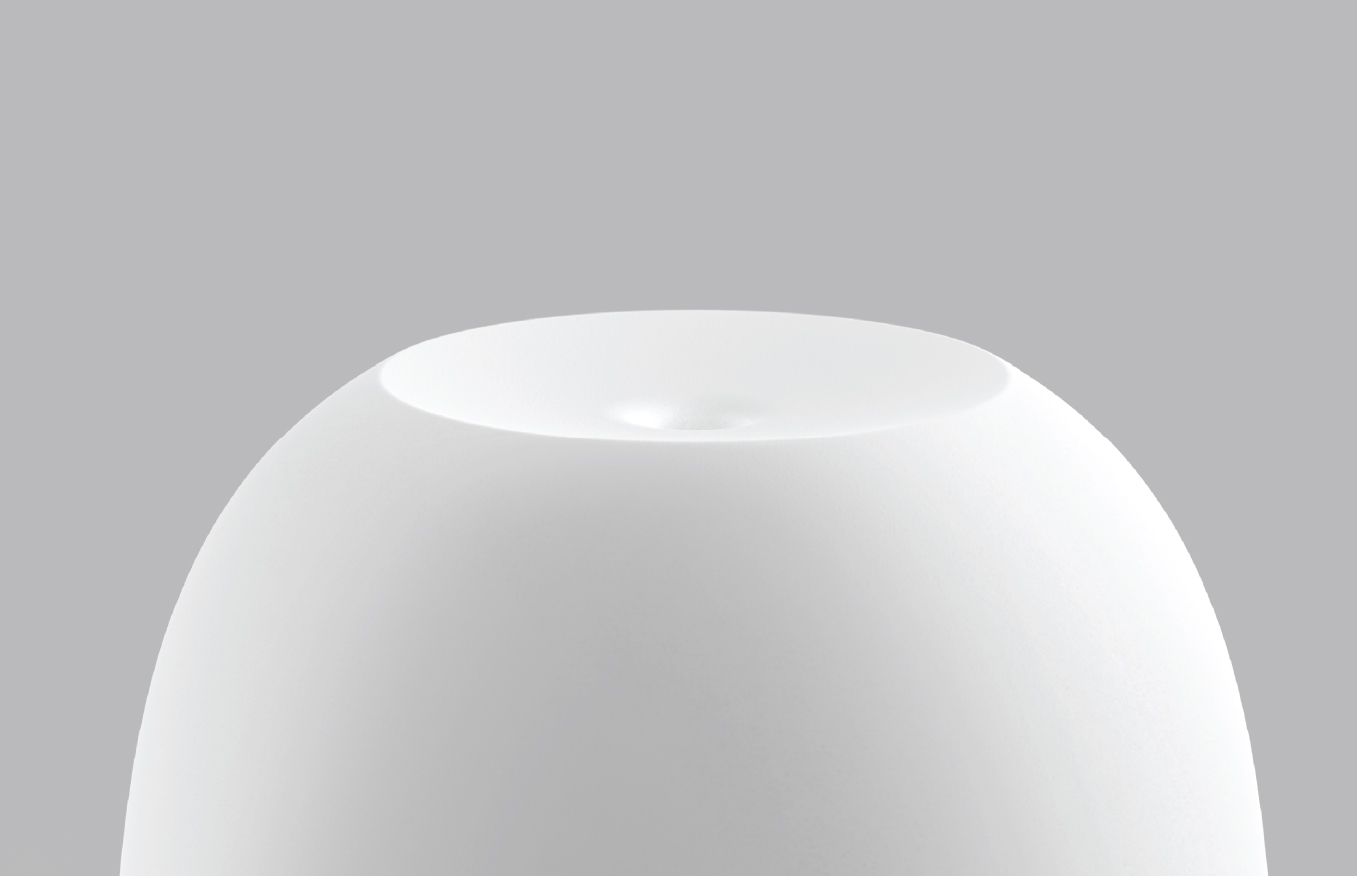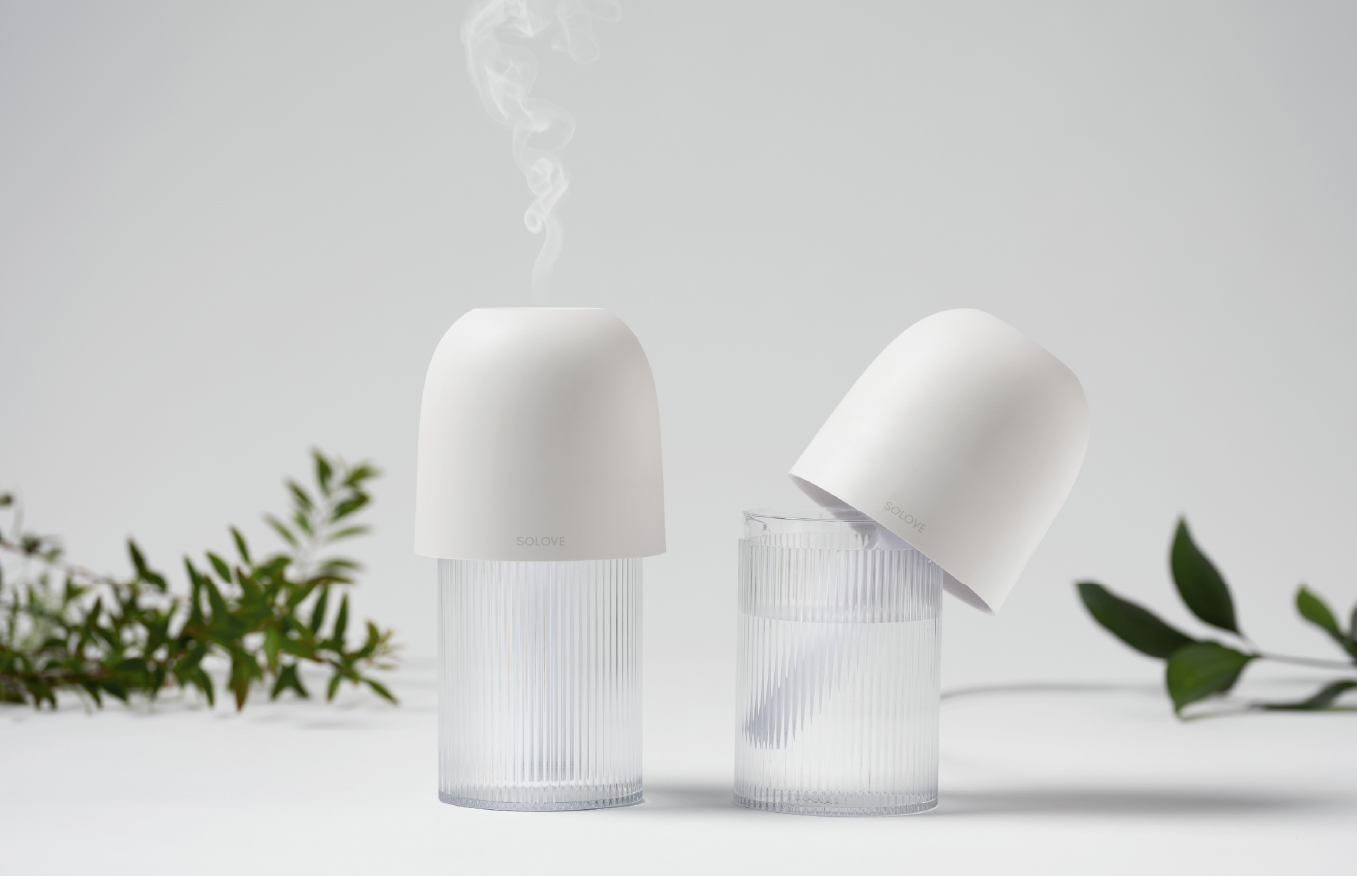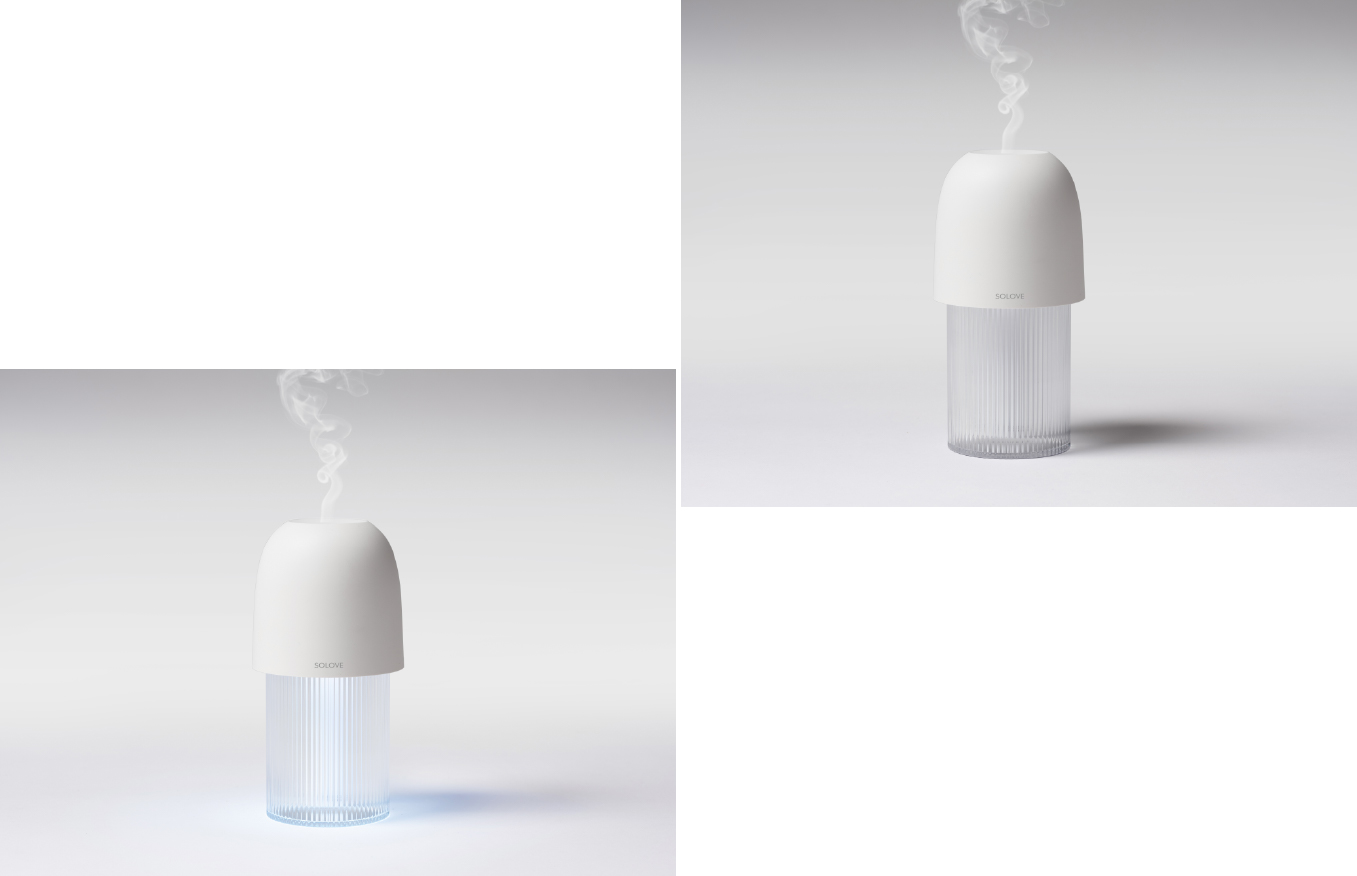 You can only let the lights on the product, but you can only activate the humidification function.